Reflections #2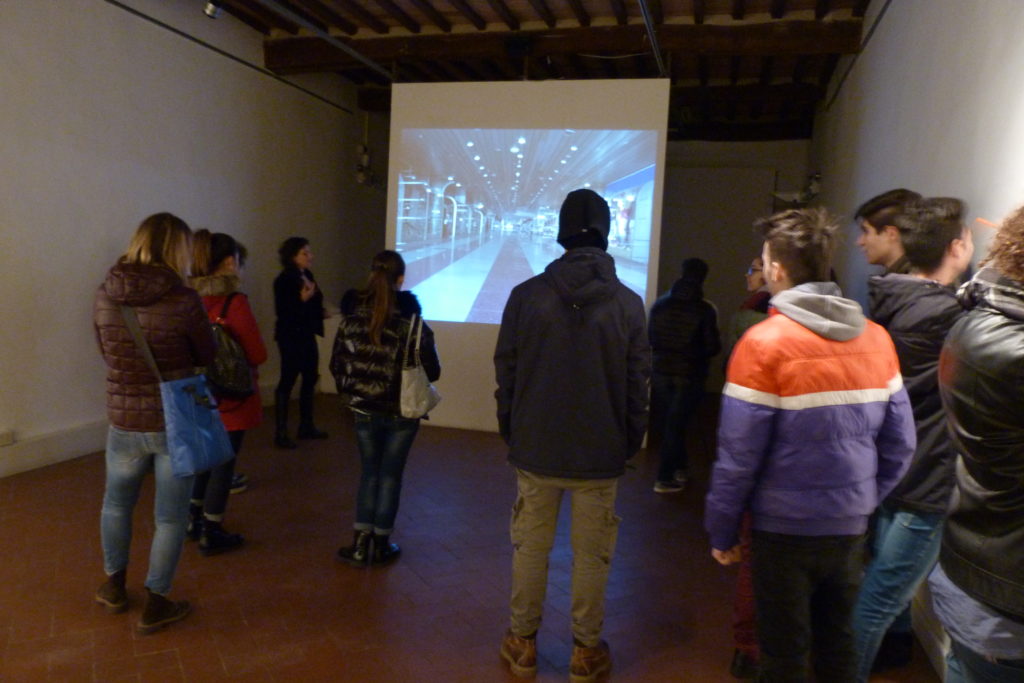 This educational workshop lays out a pathway for encounter between high school students and contemporary art, a reflection through dialogue and a discussion on art and on the students themselves, starting with works from the permanent collection, and with themes related to the poetics found in the temporary exhibits organized by Casa Masaccio.

The workshop includes a guided visit, with the active collaboration of the students, through the temporary exhibits and permanent collection as preparation for the creation of an object, a text, or a drawing that might formalize the experience of the visit to the exhibits.

Participants were then asked to carry out creative processes as well as personal re-elaboration, experimenting with new methods and languages, thereby interpreting artistic communication as an authentic instrument to express sentiments, emotions, and conflicts.