This Time I Am The Artist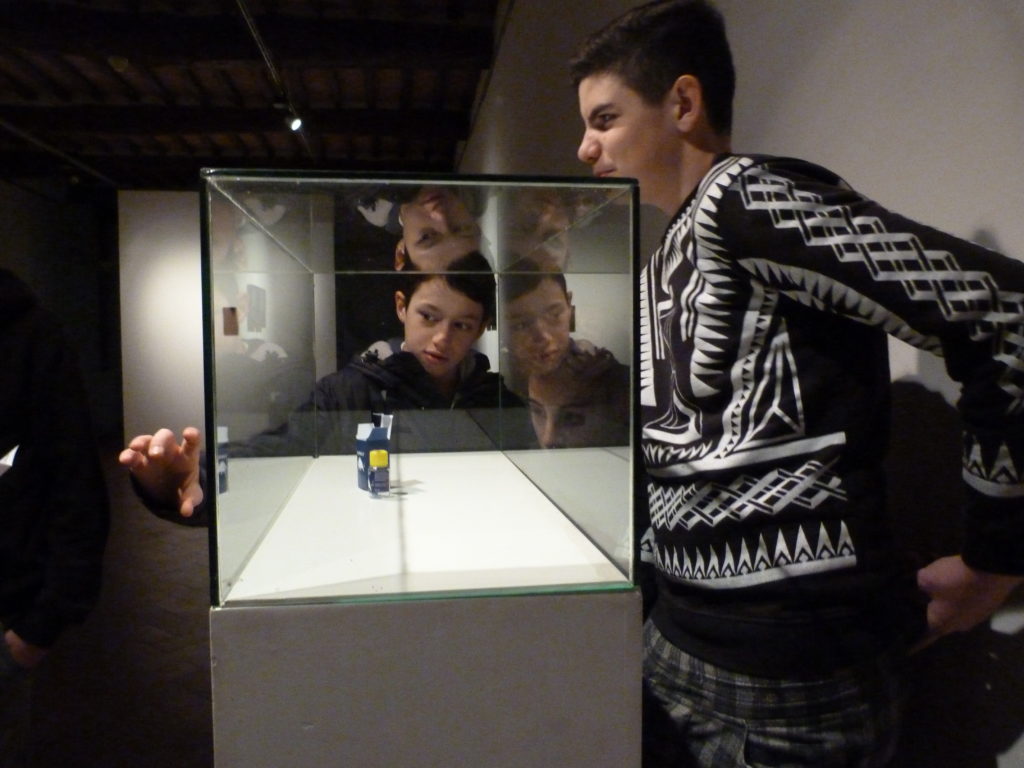 Works by Emanuele Becheri, Alighiero Boetti, Lupo Borgonovo, Carlo Cioni, Isabelle Cornaro, Gaetano Cunsolo, Orietta Fineo, Irene Lupi, Pantani-Surace, Jonida Xherri.

Organized by Casa Masasccio in collaboration with the Masaccio Comprehensive State Institute and the G. Marconi Comprehensive State Institute of San Giovanni Valdarno, along with the R. Magiotti Comprehensive State Institute of Montevarchi, This Time I am the Artist is a presentation of the educational activities supported by the museum, where works created during workshops of the 2015-2016 two-year programme were exhibited. Tracing a pathway that recognizes play as a means for communicating and for learning, the exhibition matches up a selection of work from the Communal Collection of Contemporary Art with pieces created by students of the several institutes during workshops held by the Pandora Association and by two artists, Irene Lupi and Jonida Xherri. The exhibition itself is proud to provide an educational nature in keeping with the workshops, with a view toward recreating the special atmosphere that characterized the various encounters.